Minamiaso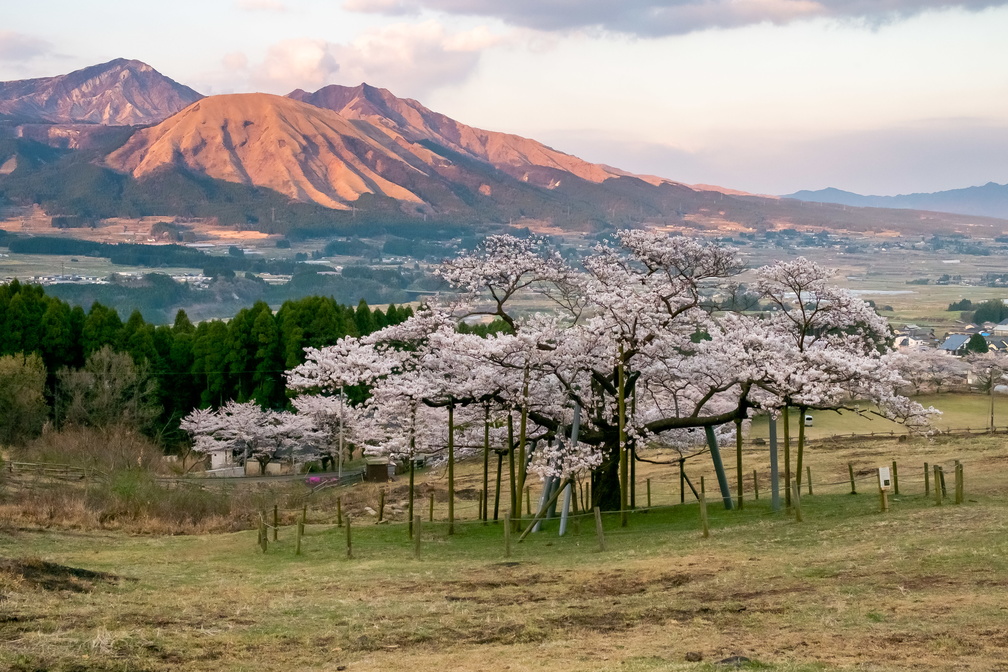 Spreading across the southern slopes of the Aso-Gogaku (the Five Peaks of Aso) and bounded to the south by the steep sides of the Aso Caldera lies the quiet village of Minamiaso.
Minamiaso is most famous for its water resources. Minamiaso has ten different cold water springs rated with an output of over 170,000 tons of water per day. People come from both near and far to collect fresh, delicious spring water for drinking and cooking. The Shirakawa Suigen acts as the official source of the mighty Shirakawa River that runs from Minamiaso down to Kumamoto City and then out to the Ariake Sea. These cold springs irrigate the many rice paddies and fruit farms that form the backbone of the agrarian lifestyles of many of the residents of Minamiaso.
There are also five separate hot spring sources within the village limits, each with different mineral compositions and properties. Numerous ryokan and bathing spots are located around each source, and many offer spectacular views of Aso's five peaks and the majestic outer mountain ring of the Aso Caldera.
Despite having a population of just north of 10,000 people, you'll find all kinds of unique shops and restaurants run by people who moved to Minamiaso to escape from busy city life. Highlights include the chiffon cake shop located in the currently closed Choyo Station; the Strong Boss Saloon which is more American than almost any place you'll find in America; delicious locally-raised Akaushi wagyu beef at Minaaso Maruden; and the over-the-top chintzy appeal of Hogihogi Shrine.
Minamiaso also has a solid pottery culture. There are quite a few pottery workshops located in the area, and each has its own unique style and approach to making pottery, with some more focused on unadorned pieces that take on character once fired, while others offer ceramics that have been intricately hand-painted. There is also a community kiln available for novice pottery hobbyists.

In conclusion, Minamiaso has a little bit of everything: quiet countryside air, friendly people, great food, beautiful sights, and rejuvenating hot springs, all while being less than an hour from downtown Kumamoto City.
Residence
MAP