About Aso City
Aso- a city renowned across Japan for its natural beauty. From the top of Mount Aso, vast fields of Azaleas stretch down into the Sensuikyou ravine. Rolling green meadows extend all around the city, providing a home for freely grazing livestock. To the East, we can find lily of the valley growing wild in Namino; to the West, we can see a beautiful garden of roses carefully grown in Uchinomaki's Hana Aso Bi. Between the two, vibrant pink Sakura petals fall like snow in front of Aso's historic shrine, Aso Jinja.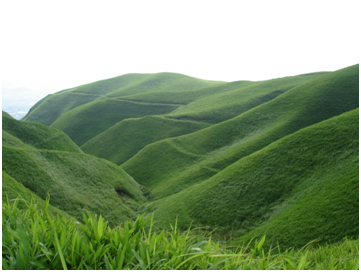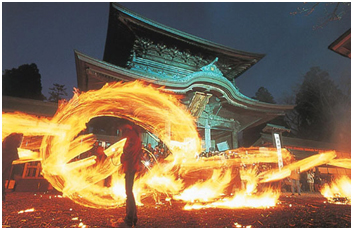 However, not everything about Aso is as peaceful as it may seem. The city of Aso was built at the base of Japan's largest active volcano, Mount Aso. Over 90,000 years ago, a massive eruption of Mount Aso caused the surface rock to collapse into the emptied magma chamber; this gave Aso its distinctive crater shape. Aso is one of the largest calderas in the world, and the volcano has influenced the culture of the people of Aso throughout their history.
Often called Hi no Kuni, or the land of fire, Aso hosts a great number of festivals where fire plays a central theme. Among these include the Dai Himonjiyaki festival, where a gigantic 350m tall character that means "fire" burns brightly on the mountainside at night. Another is the Hifuri Shinji festival at Aso shrine, where anyone may participate in swinging small bundles of burning hay around ? truly an experience that can't be missed.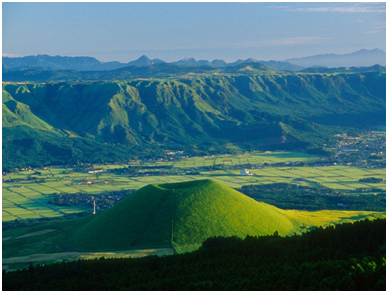 Aso's most spectacular thing of all, however, might not be any of these. Aso serves as home to a rich and diverse array of family run and local cafes, restaurants, and artisans as well. Many of these are famous within the community, but can sometimes be hidden away in what seems like the most unlikely places. Living in Aso means a life of daily discovery. Whether this means having a homemade sausage made that same day while seeing the beautiful reflection of the orange-red sunset in the ricefields flooded by the farmers, lining up outside Imakin for 20 minutes to get their famed Aka Ushi beef rice bowl (made with Aso's premium quality specialty beef), or taking a step outside what you'd expect in Aso and being serenaded by practicing accordion players at a nearby french restaurant/cafe, living in Aso provides a unique experience every day. All this in addition to Aso's own traditional food ? such as takana rice, dago soup, and aka ushi beef ? make for an inimitable culinary adventure.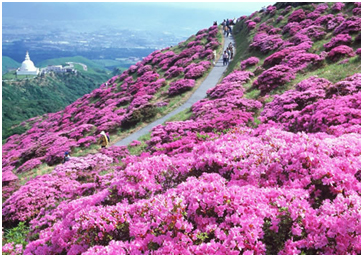 Breathtaking natural beauty, a rich culture, and distinctive local cuisine are all available in the beautiful city of Aso. From the turquoise waters of the volcanic crater of Mt. Aso's Nakadake peak to the warmth of Aso's Uchinomaki hot spring area, one thing is certain: exploring the wealth of sights and experiences Aso has to offer all year round will surely provide the adventure of a lifetime.
Written By Jeff Cameron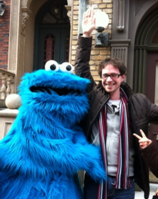 Jeff Cameron is a Canadian who has worked as an English teacher in Aso city for 3 years. His interests include literature, food, and golf.
Residence
MAP
Tourist information