Background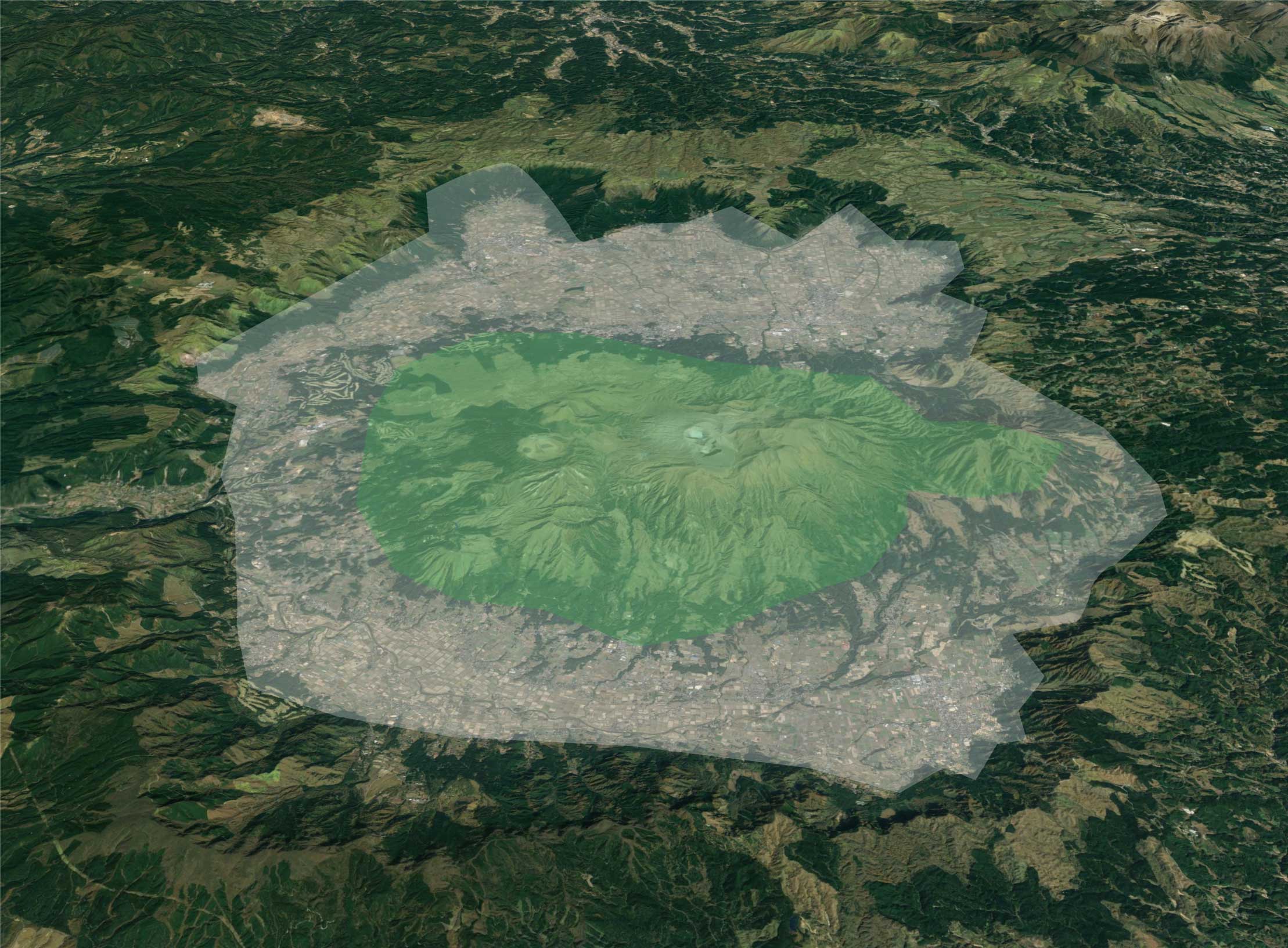 Aso is a region in the western part of Kumamoto Prefecture in the center of Kyushu, Japan. It is about 2 hours' flight from Tokyo. Aso is famous for its volcano and geographic formations created through volcanic activity long ago. The region is centered around the Aso Gogaku (the Five Peaks of Aso), one of which—Mt. Nakadake—is Japan's largest active volcano. Surrounding the five peaks is an enormous caldera up to 25km in diameter that was formed through the collapse of an ancient volcanic eruption. Over 50,000 people actually call this caldera home—living and working at the base of Mt. Aso, surrounded by the Aso caldera mountains.
The region of Aso has a long cultural history. Aso Shrine stands at the foot of Mt. Aso Ancient, with cultural records dating the back to 282 B.C. Countless other shrines and temples lie hidden in the Aso hills and woodlands, each with their own unique history and mythology. For centuries, the inhabitants of Aso have worshipped the awesome power of the Aso volcano and prayed to the gods for bountiful harvests and beneficial weather.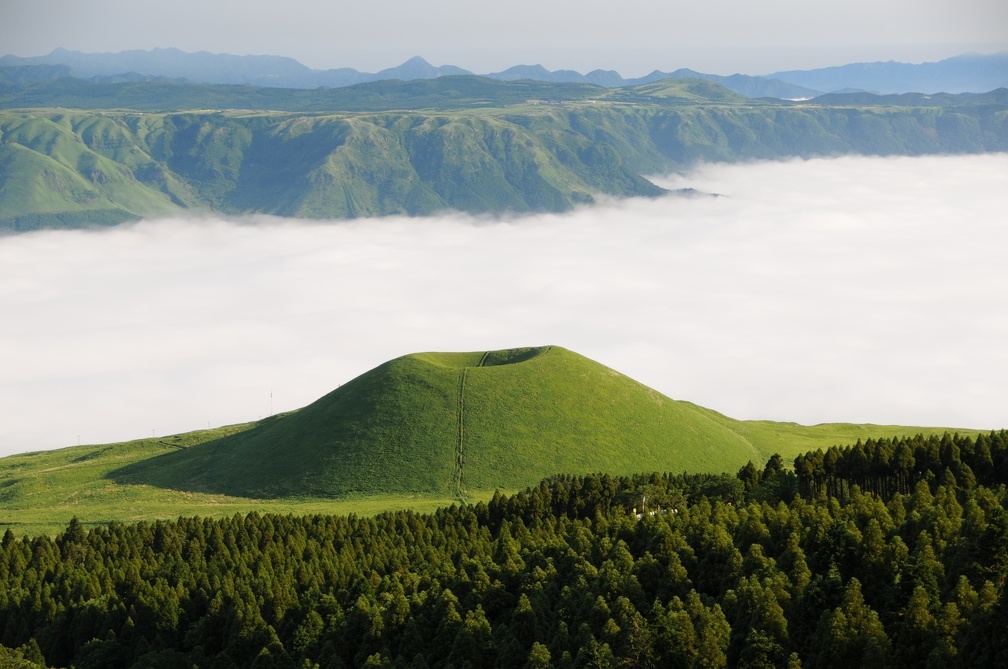 Much of the mountainsides and plateaus of Aso are covered in majestic grasslands. At first glance, these grasslands may seem like the natural biome of Aso, but left to their own devices, these grasslands would turn into forests in just a few short years. In fact, the wide grasslands of Aso are the result of centuries of human intervention, with annual controlled burns and continuous grazing by livestock used to maintain these grasslands. This unique cultural landscape earned Aso recognition as a Globally Important Agricultural Heritage (GIAHS) by the Food and Agriculture Organization (FAO) of the United Nations. Aso was also designated as a Global Geopark in 2014.
Purpose
The Aso region is currently under consideration for designation as a UNESCO World Cultural Heritage Site. The Artist in Aso Project is intended to help increase awareness and recognition of the culture and environment of Aso overseas through the work and cooperation of the resident artists.
Another goal of the project is to introduce the local people of Aso to the importance and appeal of art. By bringing in all kinds of artists from all around the world and encouraging them to work with and make friends with the locals, we hope to generate lasting cultural exchange and inspiration for both the artists that come to visit and for the residents of Aso who welcome them into their homes.
Past participants in the Artist in Aso program have found inspiration in the unique landscape and culture of Aso to create a wide variety of impressive works of art. In the short residency period, these artists have made strong bonds with many locals from Aso that have grown in to lasting friendships. We are always impressed by the creativity and motivation of our resident artists and look forward to what amazing new ideas and creations future participants will bring to Aso.