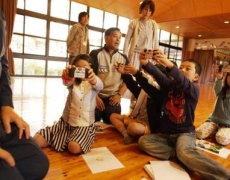 Namino Elementary School (Aso City)
There was a workshop at Namino Elementary School in Aso City on October, 23.
Artists in residence, Katarzyna Szeszycka and Arabella Murray-Nag, from Aso City joined as instructors.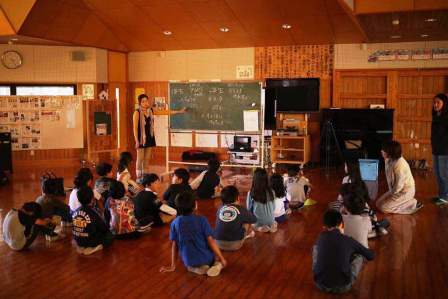 Twenty students of the first and second grades enjoyed making giant insects, model painting and experienced taking scenic photos using instant cameras.